why folks love us
we're out to spread childlike joy and make marshmallows the most interesting, delicious thing in the world.
and we're well aware that we can't do that if the process isn't anchored in love, joy, and passion.
as the founder nomadic kitchen, i see it as one of my primary responsibilties to ensure a throughline of joy from the moment we develop the recipe, to the moment you pop a marshmallow out of the bag.
i truly believe you can taste the difference, when your food is made by happy, healthy, thriving hands. and based on our reviews, y'all agree!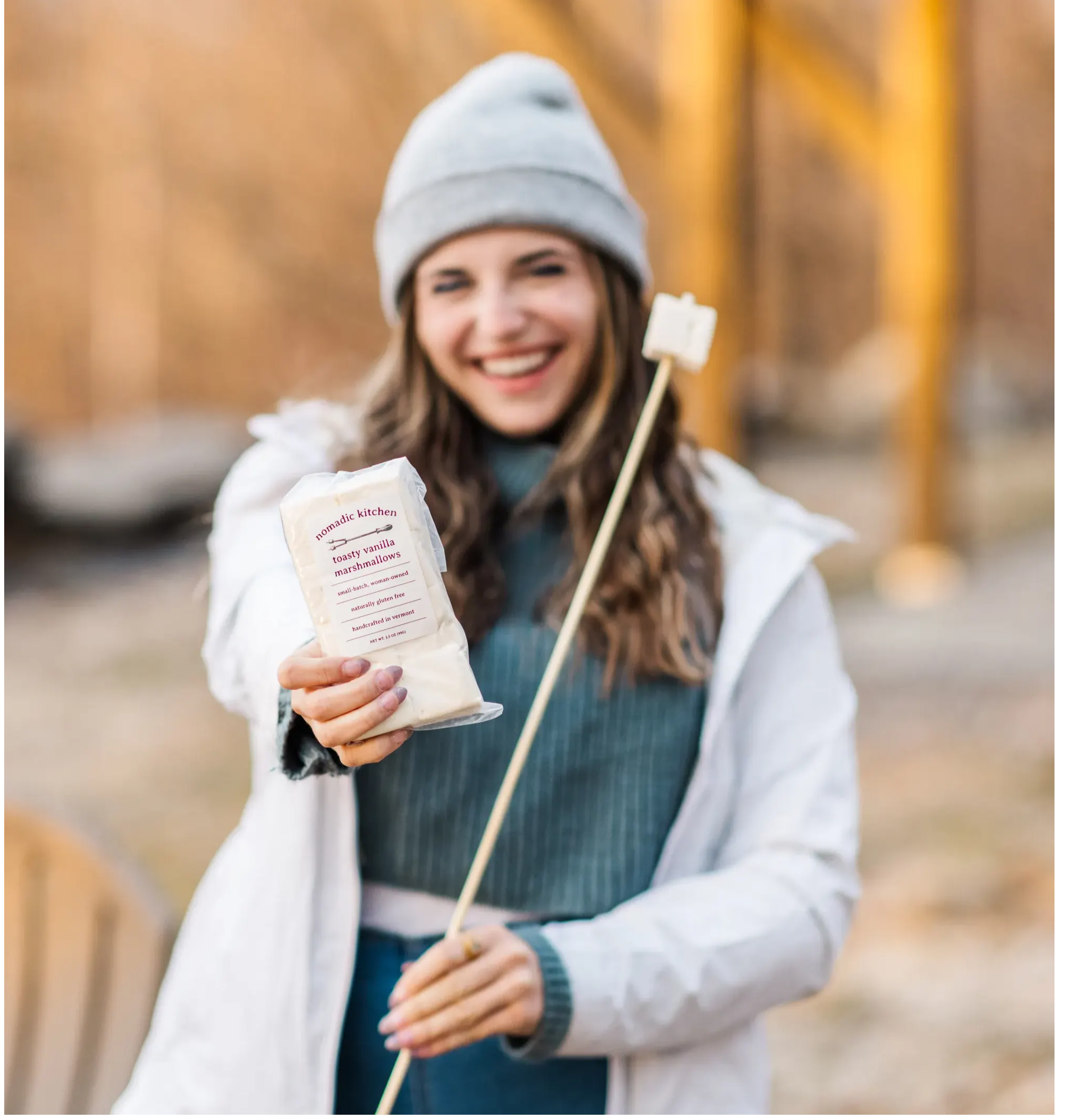 header.collection-header .section-header.text-center { display: none; }